October 19th (Sat) 2019
Eniwa Happy Halloween
This October event is one of the biggest Halloween parties held in Hokkaido.
Every year, more than 10,000 people attend the festivities at the Michi-to-kawa-no-Eki Hana Road Eniwa. All of Eniwa is colorfully decorated with autumn pumpkins by the beginning of October. The number of pumpkins is truly breathtaking, and even awarding the city with a Guinness Record in 2015. For a small fee, people can also enjoy making Jack-o'-Lanterns at this event. Various live performances by children, as well as guest musicians like the HAMBURGER BOYS, will be there for everyone to enjoy. Several food trucks will be serving some of Eniwa's most popular fall dishes from Eniwa.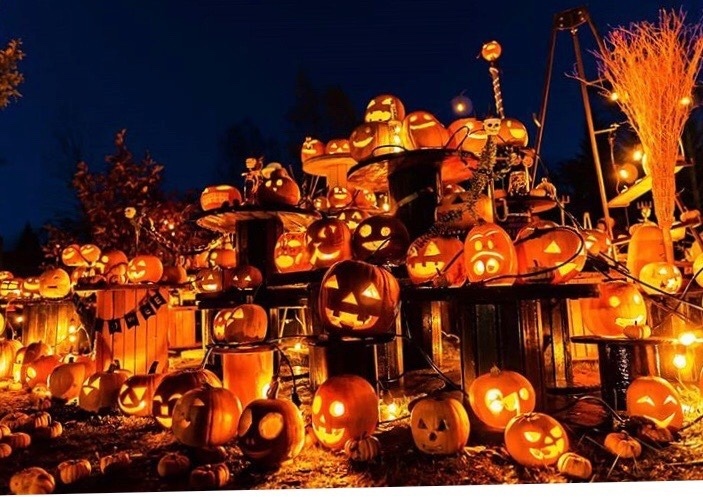 | | |
| --- | --- |
| Period | October 19th (Sat) 2019 |
| Time | 11:00am - 7:00pm(Rain or shine) |
| Place | Hokkaido Bunkyo University at the special event space |
| Adress | 5-196-1 Kogane-Chuo, Eniwa, Hokkaido |

Eniwa Happy Halloween 2019
・PARC MANTHER Ⅲ from NANSHIKI globe。'11 performance!
・HAMBURGER BOYS impersonate competition !!

・Let's decorate the campus with the Halloween pumpkins!
・Inflatable balloon corner for kids: (Halloween maze, balloon sliders)
・enthusiastic hot food festival !!
・Collaborated event with the stutdents of the Bunkyo University
"Assertions of college students!?" Zombie contest, the best chef supervised "Kihachi project" unveiling, DJ performance, "BBBlast" ~ Black Beast Blast ~
・live performance
・Candy Explosion
The exciting finale, brings the most intresting trick or treat!
・Kids dance team and street performers, also popular mascot characters performance!
Stage performances by talented guest artists. Happy LIVE guests
HAMBURGER BOYS
Fumito Iwai (FOLKS)
Freaky Styley
MOL
Selfarm (MOSSANN)
Watana Besta SOCIAL club
White Explosion

Contact us
Junior Chamber International Eniwa
Executive Committee of Eniwa Happy Halloween
(+81) 090-6691-1220
Other Recommended Events