October 27th (Sat) 2018
Eniwa Happy Halloween※ Information is last year's.
This October event is one of the biggest Halloween parties held in Hokkaido.
Every year, more than 10,000 people attend the festivities at the Michi-to-kawa-no-Eki Hana Road Eniwa. All of Eniwa is colorfully decorated with autumn pumpkins by the beginning of October. The number of pumpkins is truly breathtaking, and even awarding the city with a Guinness Record in 2015. For a small fee, people can also enjoy making Jack-o'-Lanterns at this event. Various live performances by children, as well as guest musicians like the HAMBURGER BOYS, will be there for everyone to enjoy. Several food trucks will be serving some of Eniwa's most popular fall dishes from Eniwa.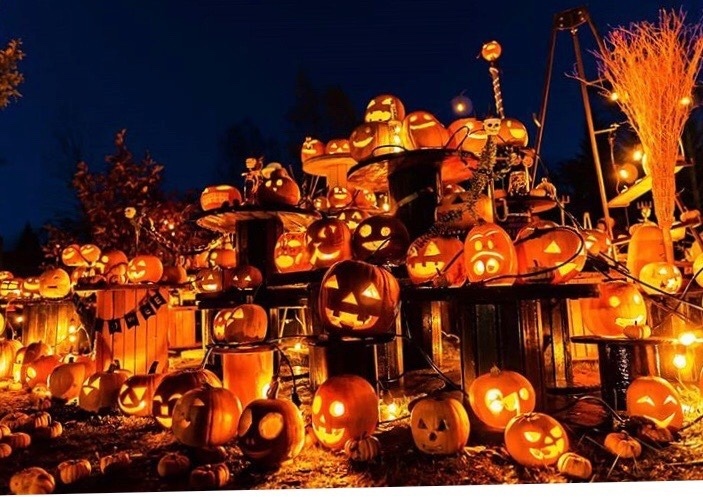 | | |
| --- | --- |
| Period | October 27th (Sat) 2018 |
| Time | 11:00am - 7:00pm |
| Place | Michi-to-kawa-no-Eki Hana Road Eniwa |
| Adress | 817-18 Minami Shimamatsu, Eniwa, Hokkaido 061-1375 |

Eniwa Happy Halloween 2018
・Happy food booth / food truck: Tasty food from all over Hokkaido!
・Inflatable balloon corner for kids: (Halloween maze, balloon sliders)

・Kids dance team performances: Hanka, Eniwa Benigarasu, street performers, local mascots.

・Find the balloon-man whom randomly appears.
・Candy explosion, the exciting finale, brings the most interesting trick or treat!
・The new Eniwa local song will be introduced by HAMBURGER BOYS! The song, which was supported by many people through its crowdfunding campaign, will be unveiled at this Halloween event!
Stage performances by talented guest artists. Happy LIVE guests
HAMBURGER BOYS
Fumito Iwai (FOLKS)
Bremen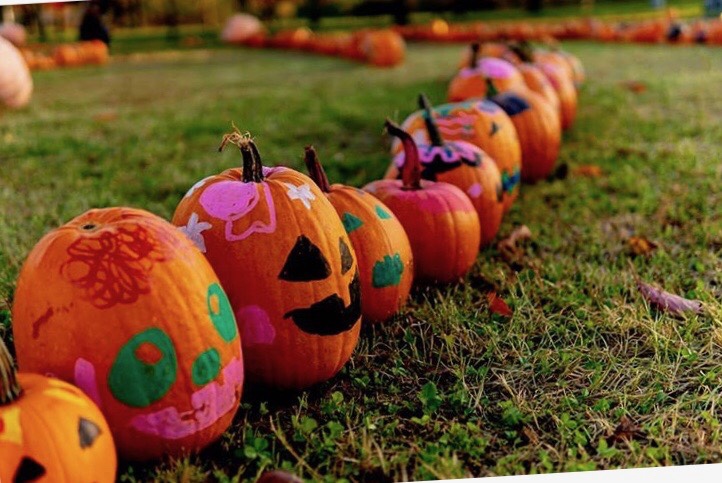 Happy Halloween Field
The field next to Hana Road Eniwa is filled with more than 2,000 Halloween pumpkins produced in Eniwa. This eye-catching sight was awarded a Guinness Record in 2015. Every year, pumpkins are planted, harvested, and carved into Jack-o'-Lanterns by Eniwa citizens and students. Eniwa welcomes you as our guest.
Releasing the local song of Eniwa!
We are very happy to once again unveil our city's song, performed by HAMBURGER BOYS, which was successfully crowdfunded by many supporters. The three members of HAMBURGER BOYS, a Sapporo-based band, collaborated with Eniwa citizens to write the lyrics for this song, Anyone Eniwa Anymore. The lyrics include many local area names and specialties in Eniwa. This song was sung at the Happy Halloween 2018 event for the first time.
YouTubeURL:https:www.youtube.com/watch?v=LAXTUey7Pbk

Contact us
Junior Chamber International Eniwa
Executive Committee of Eniwa Happy Halloween
(+81) 090-6691-1220
Other Recommended Events