February 2nd (Sat), 3rd (Sun) 2019
The 8th Eniwa Dog Sled Race
February 2nd (Sat), 3rd (Sun) 2019
Among the many dog sled races held in Hokkaido, this one is closest to the Hokkaido capital of Sapporo. In its 8th year, this exciting event at a special venue in Ecorin Village will see well trained dog teams and their handlers race against each other over white blankets of snow. Also, there will be casual dog races for everyone to join. Free dishes of cooked potatoes will be served too. (100 dishes)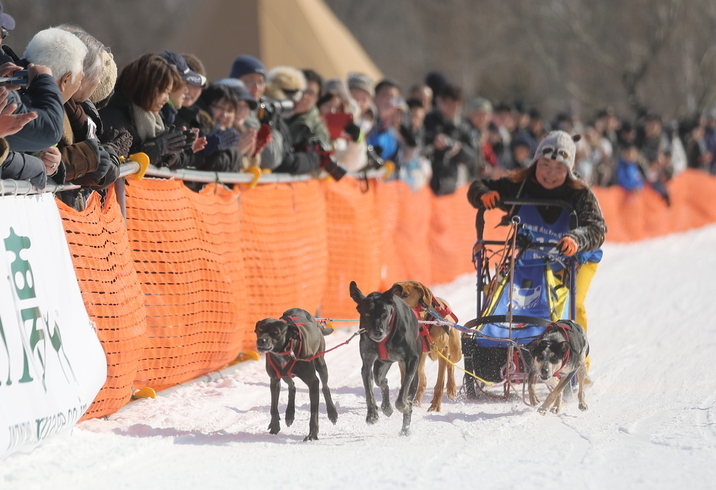 | | |
| --- | --- |
| Period | February 2nd (Sat), 3rd (Sun) 2019 |
| Time | 10:00am - 3:00pm during the period |
| Place | Special event space at Ecorin Village |
| Adress | 281-1 Makiba, Eniwa |

Morning Program (Starts at 11:00am. Finishes at 12:15pm)
11:00am Race start
1) Royal Canin Japon Cup 1-Dog Junior, Senior (200m)
2) Skijoring
3) Shiroi Koibito Cup 2-Dogs Junior, Senior (1.7km-)
4) 2.5km open (2.5km-)
Afternoon Program
1:30pm
Shugakuso Cup 3-Dogs (3.7km-)
2:00pm
Hokkaido Shimbun Cup Open (7km-)
2:15pm
Royal Canin Japon Cup 1 Dog Junior, Senior (200m)
※ The order and time of the program may change due to progress status or course conditions.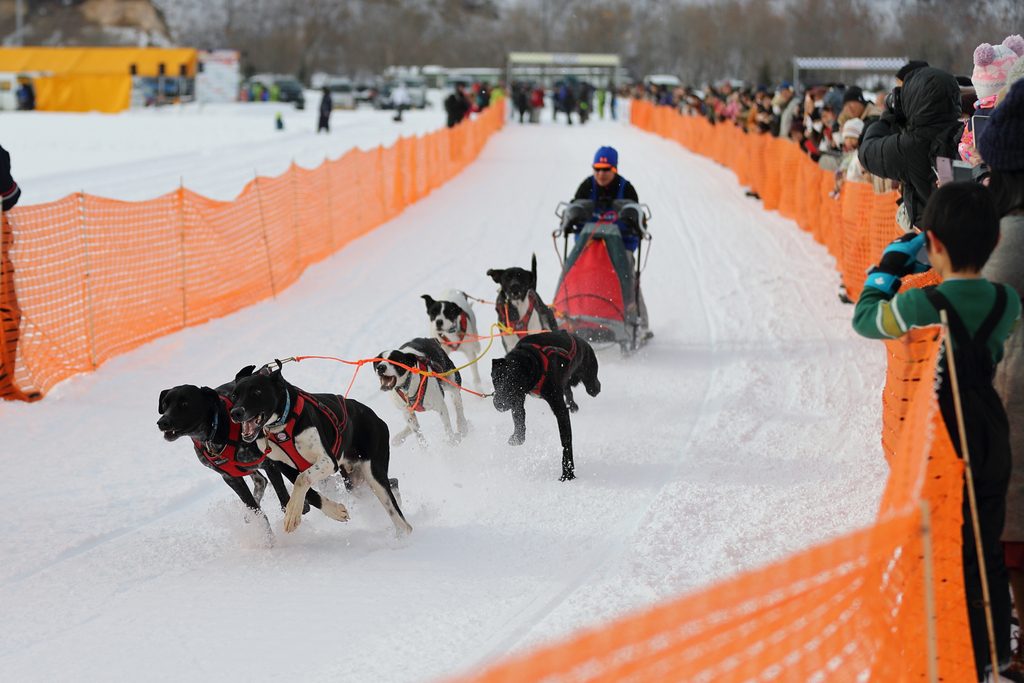 Join the race with your pet dog! Kakekko Wan Wan.
10 groups for each race (order of applications) (a dog and 2 people make one group)
Applications are accepted near the starting point of the race 15 minutes prior to each race.
1st race
10:30am
2nd race
11:15am
3rd race
1:00pm
4th race
1:45pm
5th race
2:30pm
The program may be delayed or canceled due to the weather or the course conditions.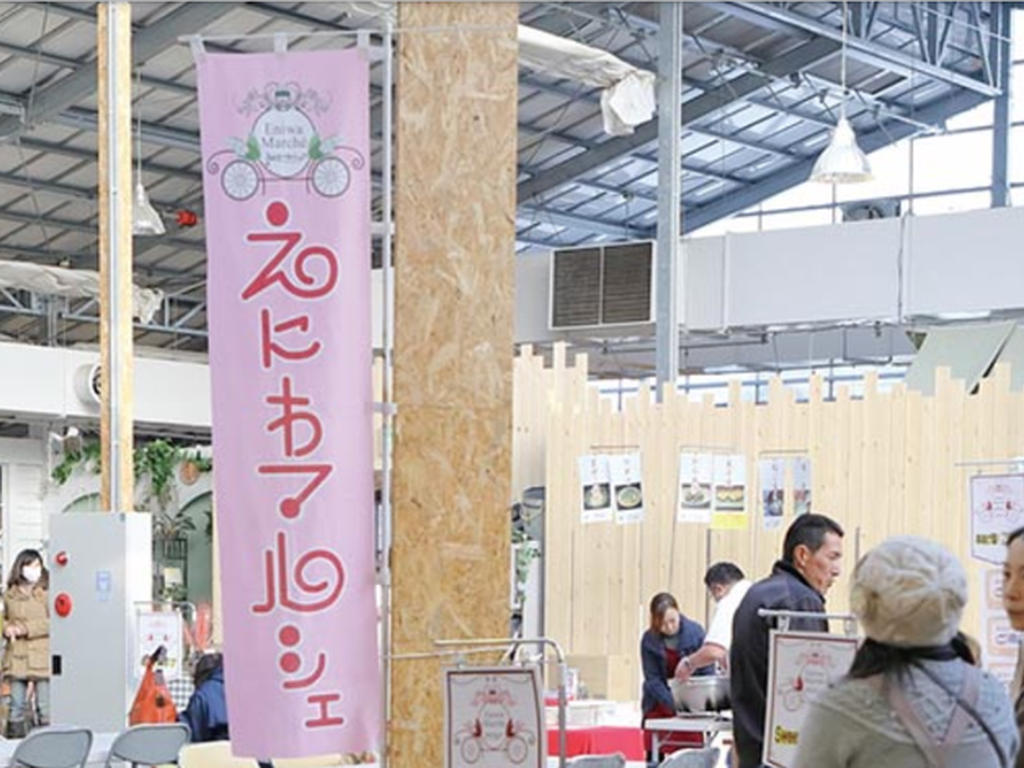 Eniwa Marche
Eniwa Marche is also held at the dog sled race venue. Many shops sell handmade leather goods, souvenirs, and small dog sled related goods. Some popular shops in Eniwa will also be on site serving tasty food.

Dates
February 2nd (Sat), 3rd (Sun) 2019
Time
10:00am - 3:00pm
Venue
Hana no Makiba in Ecorin Village
Number of shops
10 shops (4 handmade goods shops, 6 food shops)
Shops
IZAKAYA NEBOKE, Chinese Izakaya Sakaemachi Fujiya Shokudo, Bistro Cinquant, Peach・Chu, Angelic Poetry, Marugo Shouten, Sweet Blueberry, RON☆TETSU, Mikami Shouten, Pisica
Others (9 booths)
Hokkaido Guide Dog Association (only February 2nd), HOKKAIDO Shippo No Kai, Kinoshiro Taisetsu, Royal Canin Japon, Daisuki Stick Honpo & Inu No Oyatsu Kato Shouten, Koma no Sato-san, Yogo Farm, Game Meat Cuisine Apukanomori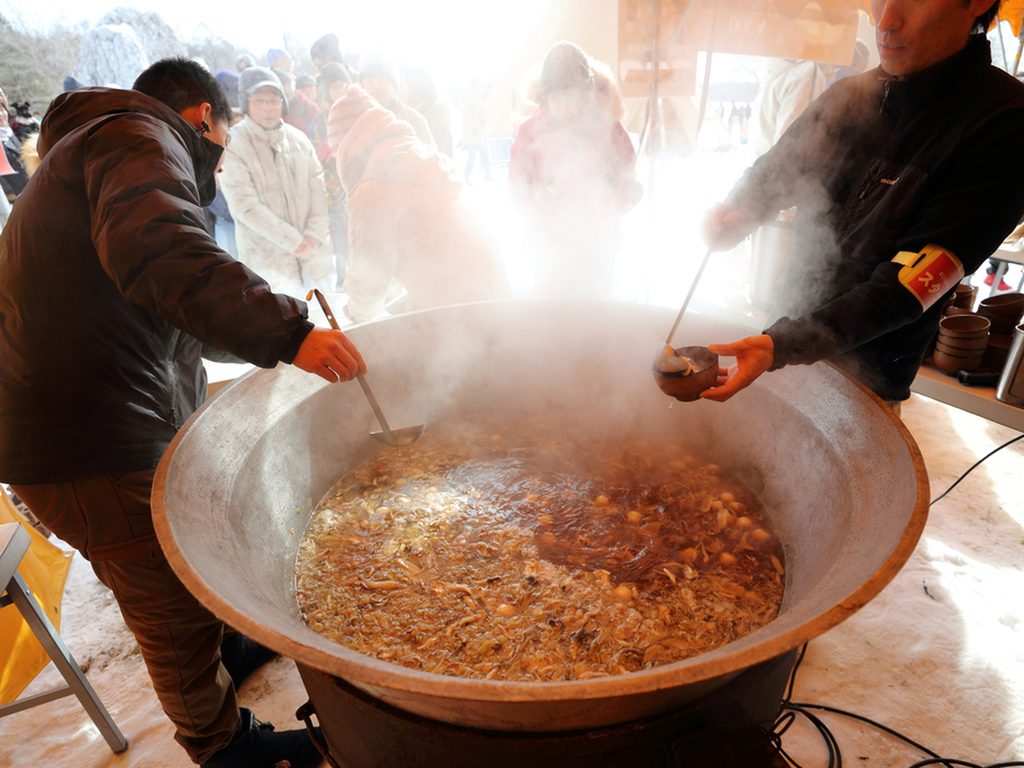 Campaign
Free dishes of cooked potatoes.
(100 dishes each day will be handed out, starting at 11:30am near the entrance.)

Contact us
The executive committee of Eniwa Sled Dog Race (Ecorin Village)
(+81) 0123-34-7800 (Weekdays 9:30am – 5:00pm)
Official Website: https://eniwainuzori.com/
Other Recommended Events