2022.03.01
お知らせ
Ecorin Village BBQ House
Ecorin Village is one of the largest sheep farms in Japan, with about 1,000 sheep being raised on the pasture.
You can casually enjoy a BBQ on the ranch and enjoy a relaxing time away from your busy everyday life.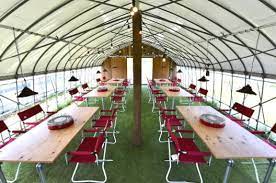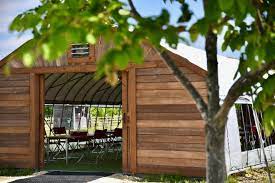 ◆ Location 277-4 Makiba, Eniwa in the Ecorin Village
◆ Opening hours: Check-in 11:00am – 11:30am / Check-out 2:00pm
◆ Open: June 28 – October 31
◆ Usage fee: Adults (high school students and above) 1,500 yen, children (junior high school students and younger) 750 yen, preschoolers free
* Cookware, tables, chairs, stoves, and charcoal are included for free.
* Please prepare your own food.
* At the Welcome Center, you can buy frozen Jingisukan and "Konayuki Tonton" pork, specially raised from grazing at Ecorin Village.
For other details, please check the Ecorin Village website:
http://www.ecorinvillage.com/facility/bbqhouse.html
Contact and Reservations:
Aleph Inc / Ecorin Village
277-4 Makiba, Eniwa
TEL:0123-34-7800 (9:30am 5:00pm)
Click here to make a reservation on Nappu, the campground reservation and search site:
https://www.nap-camp.com/hokkaido/14534/plans/20014122