2018.07.20
お知らせ
2018 Hokkaido City of Eniwa Educational/Tourism Symposium in Taiwan!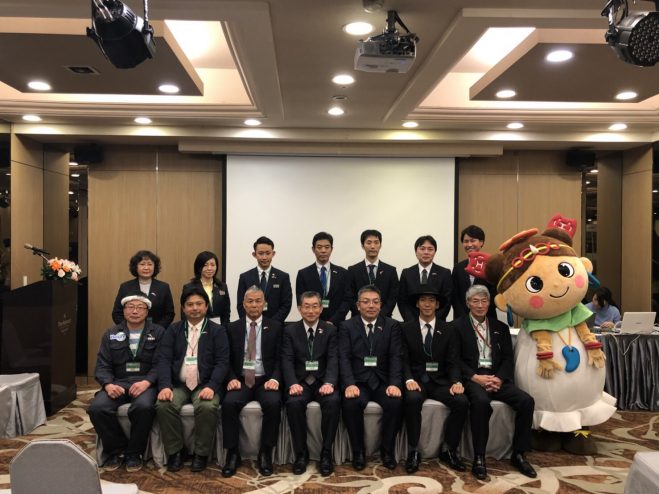 The city of Eniwa is working towards appealing the wonders and benefits of tourism to Eniwa, Hokkaido to the people of Taiwan.
The main focus is to attract tourism as well as potential investments.
Within tourism, we are focusing on targeting schools and students to select the city of Eniwa as their destination for school trips/graduation field trips.
To work towards achieving this goal, we are sending tourism and hospitality agencies as well as educational organizations to the symposium in Taiwan.
【Date】July 25, 2018
【Time】2:00pm – 4:00pm (Doors open at 1:30pm)
【Place】 Splendor Hotel Taichung 13th Floor
【Address】 No. 1049, Jianxing Road West District, Taichung City, Taiwan 403
Participants:
・Eniwa  Japan-Taiwan Friendship Association
・Hokkaido Vocational College  of High Technology
・Rurumappu Nature Park Furerando
・Murakami Farm (Ranch) Hokkaido
・Shimada Farm Hokkaido
・Yogo Nouen (Yogo Farm) Hokkaido
・ICHIE Flower & Sweets
・T.O Transport Corporation
・Eniwa City
*Photo taken on previous symposium: 2017 Hokkaido City of Eniwa Symposium in Taiwan