2023.03.09
お知らせ
Eniwa Farmers Market Kanona – The season for fresh spring vegetables is in!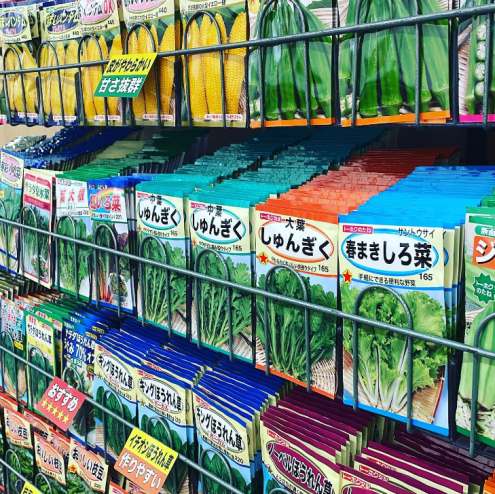 At the Eniwa Farmers Market Kanona, located right next to the Hana Road Eniwa rest area, freshly picked vegetables and flowers are sold by about 70 local farms.
As the weather gets warmer, spring vegetables, which are unique to Hokkaido's vastly different climates, become widely available. Leafy vegetables that have been naturally sweetened by the cold winter frost, such as spring cabbages and lettuce, are perfect for salads. As the snow gradually melts, wild vegetables like butterbur sprouts will also be in season. Want to start your own garden in the upcoming warmer season? We have plenty of vegetable seeds readily available!
Come check out all the fresh seasonal vegetables and crisp local fruits at Kanona!
Eniwa Farmers Market Kanona
■ Address: 817-18 Minamishimamatsu, Eniwa, Hokkaido (next to the Hana Road Eniwa rest area)
■ Hours: 9:00am – 5:00pm (April – June, October – November), 9:00am – 6:00pm (July – September), 10:00am – 4:00pm (December – March)
■ Phone: 0123-36-2700