2022.11.14
イベント
Minamina Market & Food Truck Fest in Frespo Megumino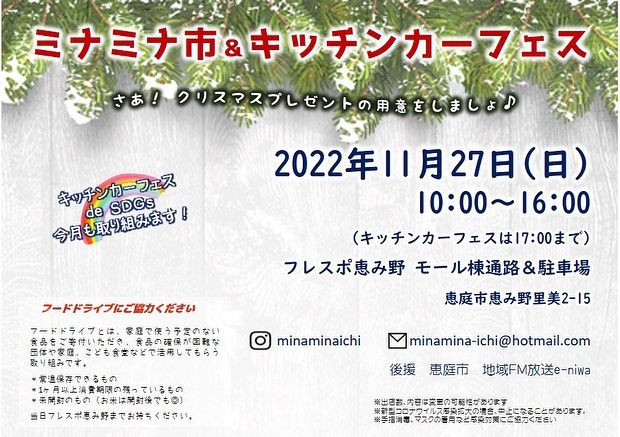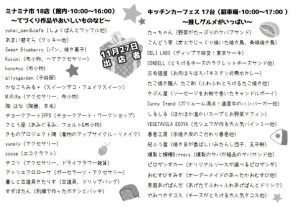 Minamina Market and Food Truck Fest will be the highlight at Frespo Megumino!
The Minamina Market will feature 18 shops selling handcrafted goods and delicious sweets! 17 food trucks, all serving popular dishes, will be set up in the parking lot! A "Kitchen Car Fest de SDGs" food drive initiative will also be held. Please see the images for more details.
It will be a day full of delicious food and good fun, all the while contributing to SDG initiatives! Come check it out!
■ Date and time: November 27 (Sun.) 10:00am – 4:00pm (Food trucks until 5:00pm)
■ Location: Frespo Megumino, inside the shopping mall aisles and parking lot.
For more information:
■ Sponsored by: Minamina Market
Email: minamina-ichi@hotmail.com
Instagram: @minaminaichi