2022.12.02
イベント
Eniwa Onsen Honoka Annual Customer Appreciation Day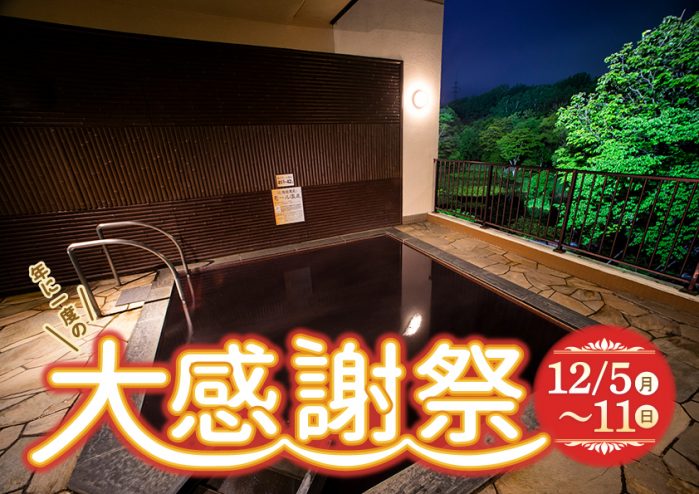 From December 5th to 11th, 2022, the annual "Customer Appreciation Day" will be held at six Honoka facilities across Hokkaido! There are many exciting activities and plans, including a "Hononou Ticket" giveaway and a special discount on our popular crab and seafood rice bowl!
Eniwa Onsen Honoka will also be host to an exclusive "Hyper Bingo Tournament"! (Please check the website for details of the events.)
Come spend a whole day healing at Eniwa Onsen Honoka, in our relaxing hot springs, saunas, and bedrock baths, and enjoy a full range of meals in between.
Eniwa Onsen Honoka
■ Address: 397-2 Toiso, Eniwa City, Hokkaido
■ Business hours: 9:00am to midnight (last reception: 11:30pm)
■ Closed days: none
■ Phone: 0123-32-2615
■ Web: https://yudokoro-honoka.jp/eniwa/