2023.01.27
お知らせ
"Happy New Year" to all our friends from Taiwan!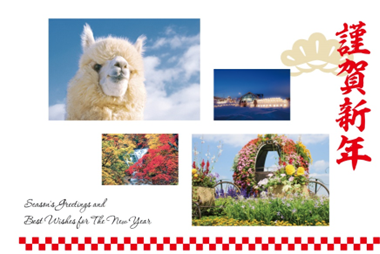 Dear Taiwanese friends,
Happy New Year! Eniwa city hopes you all have a prosperous Year of the Rabbit! Best wishes to you for 2023 from Japan!
Eniwa is surrounded by colorful blooming flowers, clear waters, and the lush greens of nature. The city is like a beautiful garden nestled in a picturesque embrace. The surrounding fields spread far and wide, backdropped by stunning scenery. Great experiences and memories await you in all 4 distinct seasons!
We are looking forward to seeing you in Eniwa city in the Year of the Rabbit!